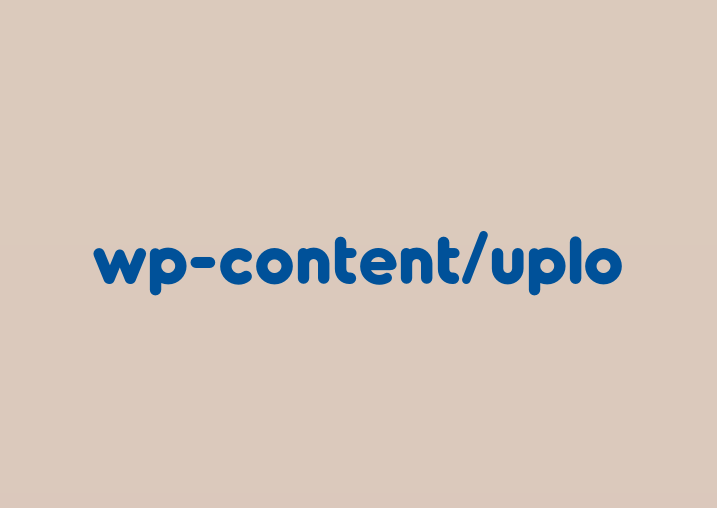 Camping is an outdoor activity involving overnight stays away from home in a shelter, such as a tent. Generally, participants leave developed areas to spend time outdoors in more natural ones in pursuit of activities providing them enjoyment. Camping can be enjoyed through all four seasons.
Camping as an industry brings in a fair amount of profit. In the United States, campgrounds brought in revenue of about 2.8 billion U.S. dollars in 2017, which is expected to grow.
Is Owning A Campground A Good Business?
Campgrounds can be a great business, but like any business, there is no guarantee of success. The key to making a profit with a campground is carefully considering all the costs associated with running the business and charging rates that cover those costs while still attracting customers. The necessary costs to start and operate a campground include the purchase price of the land, any improvements made to the property, insurance, licenses and permits, utilities, payroll for employees, and advertising. These costs must be considered when setting rates for customers.
How Much Profit Does A Campground Make?
Several factors will affect how much profit a campground can make. These include the location of the campground, the amenities and services offered, the number of campsites available, and the demand for camping in the area.
A well-located campground with plenty of amenities and services can raise a lot of money, especially if there is high demand for camping in the area. On the other hand, a poorly located campground that doesn't offer many amenities and services will likely struggle to make a profit.
Steps To Calculate The Profit
Calculate profit by given steps:
Step1 :Calculate the total number of nights per season: This will be the total number of days your campground is open, multiplied by the number of sites in your campground.
Step 2: Count the number of accommodation pitches: To determine how much profit a campground makes, you need to determine how many accommodation pitches the campground has. This will give you an idea of how many people the campground can accommodate at any time.
Step 3: Determine the occupancy rate: The next step is to determine the occupancy rate of the campground. It will give you an idea of how complete the campground is at any given time. The occupancy rate is determined by dividing the number of people staying at the campground by the total number of accommodation pitches.
Step 4: Identify the price per night of each pitch type: Identify the price per night of each pitch type. It will help to estimate the profit of your campground business.
Step 5: Estimate your bookings spread: Most campsites are booked solidly in the peak season but have vacancies during the shoulder and off-peak seasons. When estimating your campground's profitability, be sure to take these. Different booking patterns into account. Use our occupancy calculator to help you.
Estimate your campground's bookings spread.
Step 6: Ave. no. of nights per visit: The average number of nights each customer spends at the campground is a critical metric to track because it directly impacts how much revenue the business generates. The more extended customers stay, the more money they spend on things like food, supplies, and activities.
According to a study by Campgrounds of America (KOA), the average camper stays 2.5 nights when camping in an R.V. and 3.5 nights when camping in a tent.
Step 7: Gauge Ave. park occupancy: Estimate how many people will stay at the park during the season. This number can be based on past years' attendance or your market research. Use this number to determine how much money you'll need to bring in each day to make your desired profit.
Assuming you want to make a profit of $30,000 for the season, and you estimate that 500 people will stay at the park each day, you'll need to make $60 per day.
Step 8: Ave. on-site visitor expenditure: No matter what method(s) of generating income your campground employs, it's important to know your average per site visitor spending. This number will be different for every park but is essential in understanding how much profit your campground could potentially make.
Step 9: Subtract park expenditure & overheads Inc. staff: To calculate the gross profit, we need first to deduct all the expenses that the campground has incurred. This includes the cost of maintaining the grounds and facilities and paying staff salaries.
To find the net profit, we must subtract any overhead costs such as insurance and marketing. After all these deductions have been made, we are left with the campground's net profit.
Step 10: Now for EBITDA : EBITDA, or earnings before interest, taxes, depreciation, and amortization, is a measure of a company's profitability that strips out the impact of its capital structure. In other words, it's a way to look at a company's operating performance without considering the effects of financing or accounting choices.
Step 11: Est. earnings: To get an estimate of your total earnings, you will need to add your potential income from campsites to other revenue sources, such as R.V. rentals, cabins, or event space rentals. Then, subtract your total start-up costs and operating expenses from this number. This will give you an estimate of your net profit.
Types Of Campground
There are many different campgrounds, from public parks to private RV parks, and each has a different business model. For example, public campgrounds are generally run by state or local governments and generate revenue through user fees. On the other hand, private campgrounds are businesses that make money through things like campsite rentals, R.V. hookups, and amenities like swimming pools and laundry facilities.
No matter what campground type it is, there are some common costs that all campgrounds have to deal with, such as property taxes, employee salaries, and the cost of maintaining the grounds and amenities. Campgrounds need to generate enough revenue to cover these costs and have some left over to make a profit.
R.V./Caravan parks: R.V. parks and caravan parks are found across the U.S., catering to travelers who want to explore the country in their recreational vehicles. Trailer parks are similar but tend to be closer to urban areas and offer more amenities than R.V. parks. Holiday parks are short-term camping areas often set up near popular tourist destinations.
Trailer parks: A trailer park is a temporary or semi-permanent housing facility designed for people who live in recreational vehicles, trailers, or mobile homes.
Holiday Park: A holiday park is a short-term camping area often set up near popular tourist destinations. Holiday parks generate revenue through a combination of rental fees and merchandise sales. Most of their income comes from renting out campsites to visitors, although some parks also charge for access to facilities like showers and laundry rooms.
Key Factors To The Success Of Your Campground Business
The amount of profit a campground makes depends on many factors, such as the type of campground it is, its location, and the amenities it offers. For example, a luxury R.V. park in a popular tourist destination will likely make more money than a small public campground in a rural area. Some of these key factors include:
Location of the campground franchise: The campground's location is a key factor in the business's success. The campground should be situated in an area that is convenient for customers to reach. It should also be in a beautiful natural setting that will attract guests.
Size and layout of the campground: Another vital factor to consider is the size and layout of the campground. The campground should have enough space to accommodate the number of guests you hope to attract. Additionally, it should be laid out to make it easy for guests to find their way around.
Amenities at the campground: The campground should also have all the amenities to make guests comfortable and happy. This includes bathrooms, showers, a laundry area, and a playground.
Customer service at the campground: You and your staff should always provide friendly and helpful customer service. Additionally, it would be best to go above and beyond to ensure your guests have a great experience.
Your experience in the industry and market: If you have experience in the campground industry, you will better understand how to run a successful business. Additionally, it is essential to have a good understanding of the market you are entering. This includes knowing your target audience and what they are looking for in a campground.
Whether to buy a preexisting campground or purchase land and build: This is a big decision, depending on your budget, goals, and preferences. If you're looking for a more hands-off investment, buying an existing campground may be the way to go. But if you're willing to put in some elbow grease (and have the budget), building your campground from the ground up can be a very rewarding experience.
The campground's amenities and offerings: The campground offers a wide variety of amenities and activities, which provides guests with plenty of reasons to visit and return. Some of the most popular amenities include: Hiking trailer, Fishing, Campfire pits, Picnic areas, Basketball courts, Playground, General store etc.
Campground's reputation: The campground has an excellent reputation, which is evident in its many positive reviews. Guests appreciate the clean facilities, friendly staff, and beautiful setting.
Quality of staff and manager: The quality of the staff and manager at a campground can make or break the business. If the staff is friendly and helpful, chances are good that customers will return. On the other hand, if the team is rude and unprofessional, customers are likely to take their business elsewhere. The manager should effectively lead and motivate the staff to provide quality customer service.
The Steps To Set Up A Camping Business
Plan your business: Decide what type of campground you want to open, what amenities you will offer, and where you will locate your business.
Find out more about the legal aspects: Ensure you are familiar with all the laws and regulations regarding campgrounds in your area.
Obtain the permits: Obtain all the necessary permits and licenses to operate your campground.
Create a unique name for your business: Choose a name that will be memorable and reflect the unique offerings of your campground.
Create a website: Build a website that provides information about your campground, rates, reservations, and contact information.
Who Is A Campground Business Ideal For?
An individual who wants to be their boss and has a passion for the outdoors and camping is ideal for owning a campground business. In addition, this type of business is also suitable for individuals looking for a way to generate a steady income during the summer months.
How To Manage A Campground?
A campground is a great way to make extra money while enjoying the outdoors. But, like any business, a lot of work goes into running a campground successfully. Here are a few tips on how to manage a campground:
Keep your campground clean and well-maintained. This will attract more campers and help you keep your existing customers happy.
Be prepared for bad weather. If a storm is coming, make sure all of your campsites are correctly secured and that your campers know what to do in case of severe weather.
Offer a variety of activities for your campers.

This will keep them coming back year after year.

Promote your campground. Get the word out about your business by advertising in local newspapers and websites catering to campers and RVers.
Pros And Cons Of Owning A Campground
Pros:
Profitable business: A campground can be a very profitable business. There are many ways to generate income from a campground, such as renting out sites, hosting events, and offering amenities.
Healthy outdoor lifestyle: Running a campground can provide you with a healthy outdoor lifestyle. You'll have the opportunity to get outside and enjoy the fresh air on a daily basis, which can be beneficial for your health.
Community building: A campground can provide an excellent opportunity for community building. You'll have the chance to meet new people and form lasting relationships with employees and customers.
Meet interesting people: You'll have the opportunity to meet new people and form lasting relationships with employees and customers.
Flexible hours: Running at a campground can provide you with a healthy outdoor lifestyle. You'll have the opportunity to get outside and enjoy the fresh air daily, which can benefit your health.
Be your boss

: One of the main advantages of running a campground is that you'll be your boss. You'll have the opportunity to set your hours and make all the business decisions.
Cons:
Lots of hard work and long hours: You have to work hard, especially during the busy season.
Need to be available 24/7:

You have to be able to deal with emergencies, whether it's a medical situation, a fight breaking out, or bad weather.
FAQs
What should be the average size of an R.V. lot?
The average size of an R.V. lot should be about 45 feet by 95 feet.
How many R.V. sites should a campground have?
This will depend on the size and layout of your campground, but most campgrounds have between 30 and 100 RV sites.
What is the best way to promote my campground?
There are many ways to promote a campground, such as advertising in local newspapers and on websites that cater to campers and RVers.
How much does it cost to open a campground?
The cost of opening a campground will vary depending on the size and location of the property, but most campgrounds cost between $50,000 and $250,000 to open.
How much profit does a campground make?
This will vary depending on the size and location of the campground, but most campgrounds generate between $30,000 and $100,000 in annual revenue.
Conclusion
In general, though, campgrounds generate a healthy profit. The camping industry is currently experiencing a boom and is expected to continue growing in the years to come. So, if you're thinking about starting a campground, there's a good chance you'll be successful.